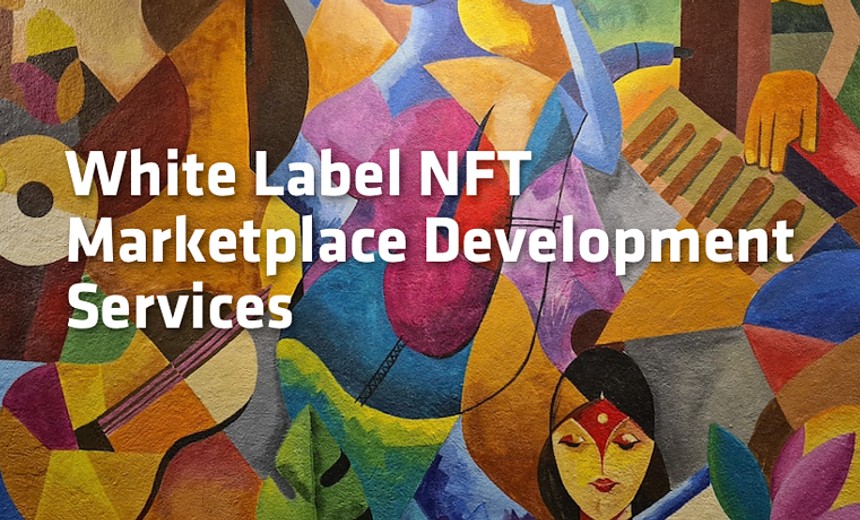 White Label NFT Marketplace Development is a process that leads to the creation of an exclusive NFT MarketPlace for exhibiting and trading off Digital Collectibles. The White Label NFT Marketplace Development can be availed in multiple available frameworks that account for the longevity and extended trade-off of NFT powered assets. Also, the Platform can be availed in a number of blockchains that are in current Crypto trends that include, Binance Smart Chain (BSC), Matic, Ethereum, and PolkaDot, etc.
In addition to supporting multiple chains, we mint NFTs using a standard that is recognized by Opensea and Rarible. When you mint your NFTs on our platform, we mint them in a way where those secondary marketplaces for NFTs can recognize your work and allow you to list on Opensea and Rarible marketplaces.
NFT MarketPlace features
One API. Multiple chains
Mint to the Mainnet or Layer 2 option that makes the most sense for your project. Now you can choose between the Ethereum mainnet, polygon, and stay tuned because we are soon to release the ability to mint to Binance Smart Chain
Own Your Platform
Be independent and not be locked into a single platform. Own your Smart Contracts and NFTs and manage them using our easy-to-use software. Having an API to develop the front-end experience and tools on the backend to help your product team manage your NFTs can really help your company slingshot into the NFT market before your competitors.
NFTs at Scale
Flexibility to mint-as-you-go whenever and however you want. You can now use the API to try new ways of monetizing your users. Experiment with unique ways to present your NFT marketplace by hosting exclusive access to giveaways, promotions, and other promotions you can market using NFTs you create through our API.
Security Features
Data Encryption: The marketplace utilises AES 256 encryption for data in transit and at rest. The data integrity could also be enabled through PII data.
Firewall, DOS, DDOS: The marketplace is established with progressive security features comprising firewall, server hardening, port management and other security checks.
Blacklist & Governance: Tired of unauthorised and annoying users? Blacklist them with this feature. We also provide blacklist management in the dashboard.
Other Features
100% Customizable & Attractive UI designs
Multi-domain use case through API Integration
Scalable and secure platform to showcase Intellectuals
Exponentially Leveraging Liquidity provisions and market positions
Compliance with other Market standards
Scarce and rare availability promoting Token uniqueness.
Customizable Smart Contracts
Automatically push to OpenSea and Rarible
Revenue

Primary Commissions
Split Revenue
White Label NFT MarketPlace Demo
Fill up the following form and we will get back to you at the earliest.
White Label NFT MarketPlace on Binance Smart Chain
Ethereum network has always had a very intimate relationship with the NFT Marketplace, being the first network to offer separate provisions for showcasing digital assets and their uniqueness through its BEP721 Tokens. The White Label NFT Marketplace allows the BSC based NFT Marketplace to showcase and display a wide range of collectibles along with customization promoting the ready inclusion of various attributes and additions to the interface of the platform.
We make customers feel comfortable in generating ideas for developing their business with all the latest features using blockchain technology. The tech support team works round the clock to provide service for customers in clarifying their queries.
Since the NFT marketplace has broadened its scope for many industries and users, it's the right time for investors to get in touch with us to levitate their business standards in a short period.
Articles about NFT
White-Label NFT Marketplace Development
Lightrains is one of the leading NFT Marketplace Development Company based out of India. We offer affordable very customizable solutions for our customers. NFT marketplace development company
Build Your Own White Label NFT MarketPlace
Lightrains is one of the leading NFT marketplace development company. We offer affordable very customizable solutions. NFT marketplace development services
White Label NFT MarketPlace Software Solution Provider
Lightrains is one of the leading NFT marketplace Software Solution Provider. We offer affordable very customizable solutions. NFT MarketPlace Software Solution Provider
Leave a comment
To make a comment, please send an e-mail using the button below. Your e-mail address won't be shared and will be deleted from our records after the comment is published. If you don't want your real name to be credited alongside your comment, please specify the name you would like to use. If you would like your name to link to a specific URL, please share that as well. Thank you.
Comment via email