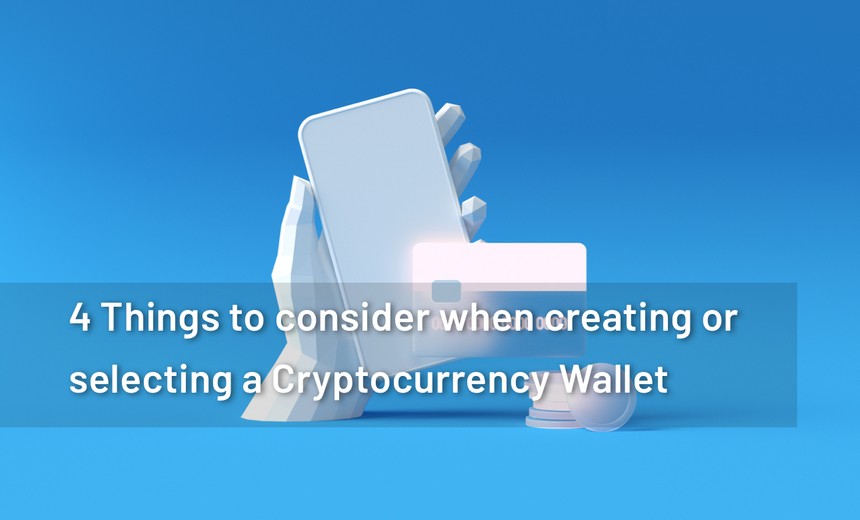 There are 4 major things to consider when selecting a cryptocurrency wallet.
Security
Transactions and Connections
Smart Contract Integrations
Digital asset management
Let us go deeper into each point now.
1. Security
The security of the blockchain cryptocurrency wallet is the primary reason for your choice. You should look at the previous events and history throughout the wallet app development cycle. You must check and verify how the following aspects are handled;
keypair generation
wallet recovery
transaction signing
abi encoding
offline signing and broadcasting support
2. Transactions and Connections
This defines how the wallet is interacting with other blockchain nodes and how the data transfer is secured. What measures are taken to ensure the privacy and security of the data being transferred? A few detailed points to check are;
transaction crafting
chain connections and network selection
permissions and app privileges
address bounding
3. Smart Contract Integrations
You should also check for social and identity supports offered by the wallet. This dictates how the same wallet can be used to interact with other Smart contract DApps without revealing much personal information. Important pointers to check for are;
Multi-sig handling
ENS domain resolving
Identity
Social proof of assets
4. Digital asset management
Digital asset management referred to the assets being handled by the wallet; assets can be ERC-20 tokens or NFT Tokens. Make sure to watch for NFT standards. Also, check for other NFT use-cases in the same wallet. Common digital asset stands used in NFT Marketplace development are
ERC-721
ERC-1155
Other SWAP, LP and Yield farming
Trusted cryptocurrency wallets
Leave a comment
To make a comment, please send an e-mail using the button below. Your e-mail address won't be shared and will be deleted from our records after the comment is published. If you don't want your real name to be credited alongside your comment, please specify the name you would like to use. If you would like your name to link to a specific URL, please share that as well. Thank you.
Comment via email