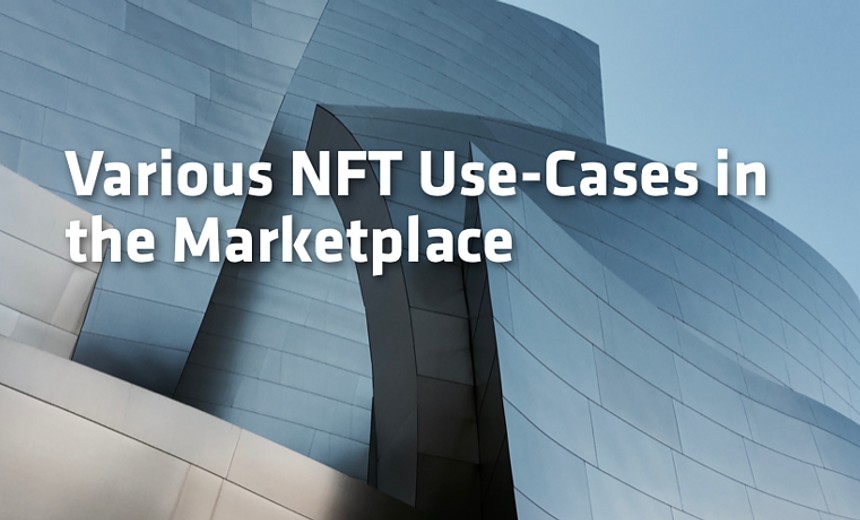 What is a Non-Fungible Token (NFT)?
The abbreviation of NFT is Non-Fungible Token. NFT is an essential concept in this digital world. The NFT tokens have unique properties and hold unique values that have no chance to be changed further. It does not possess the exact characteristics of fungible tokens like cryptocurrencies and other crypto-tokens. NFT can be anything digital like art, games, music, and so on.
Various NFT Use-Cases
Art
The blockchain offers origin and ownership of the art pieces for users. It has copyrights for each artwork done by digital artists where it is difficult to perform any conflicts. The individual artwork is considered as NFT-asset and tokenized with unique ownership name, date, and value of the asset through the life cycle's history. The artist can earn more for their artwork by eliminating intermediaries and initiating peer-to-peer payments.
Real Estate
The real estate properties have tokenized in a blockchain platform. Each property is fractionalized into multiple assets for the investors to purchase the exchange in the nft marketplace. The real estate tokenization in the NFT platform allows instant transactions to buy and sell assets, eliminates intermediaries, and prevents conflicts, hackers, and vulnerable activities.
Games
The gaming industries have created virtual economies for players to buy NFT within the game's ecosystem. The collectibles, currencies, and marketplace are In-game assets that levitate the player's level for further progress in the game. The gaming accounts are an excellent item for those who don't spend time or effort to unlock the bonus gaming features, and because of this, there is no expansion in the market for such accounts.
Sports
The sports industry is a blockchain platform that prevents counterfeit tickets and collectibles that tokenizes the tokens issued in this network. Every game ticket looks similar, but they will have a unique identity of ownership. The athletes have become tokenized assets in recent times in blockchain platforms for raising their value in the market. The conversion of merchandise into NFTs enables the token-holders to register and verify the asset as their official merchandise.
Leave a comment
To make a comment, please send an e-mail using the button below. Your e-mail address won't be shared and will be deleted from our records after the comment is published. If you don't want your real name to be credited alongside your comment, please specify the name you would like to use. If you would like your name to link to a specific URL, please share that as well. Thank you.
Comment via email