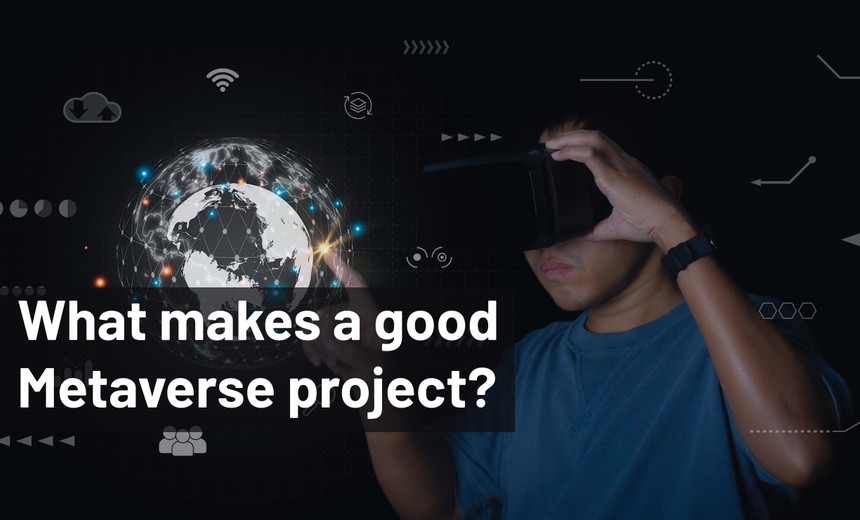 You as a Metaverse enabler, this is your fortune to do something that your user group would want. Reflect outside the box and realize what all your potential users can do inside the Metaverse. Metaverse, being an entire digital universe in itself, has a lot of creation, trading, synthesis, networking, and other activities going on. The acts can range from just buying a few commodities, to owning an entire land inside the Metaverse. Keeping this in mind, while enabling all the solutions for the users; we believe the following are the minimal features acceptable, about the Metaverse, to stay competitive in the market arcade:
Digital currency
Marketplaces
Infrastructure & Device independence
Gaming
Social Media
Digital humans
While the above areas have a major purview in the Metaverse, there are other aspects like meeting challenges of a remote office, virtual tours, etc. For now, let's pitch into the above six features, for a precise and easy understanding.
1. Digital currency
Digital regard is necessary to maintain a presence in the Metaverse. Digital is going to be the primary reason for anybody to be able to participate in the whole ecosystem. A secondary prospect is that the currency here must be volatile enough to accommodate any number of amounts or divisions of transaction.
A user must own Metaverse tokens (the currency, used by people in Metaverse), to trade, buy or sell any commodity or asset.
When talking about currency, it is equally vital that people should be able to use a better feasible version of a digital wallet that is versatile enough, so that any number of platforms can be connected and transactions are possible. Here the currency can be your existing ERC-20 tokens or other digital assets in the form of NFTs.
2. Marketplaces
The distinctiveness of every marketplace is the items being sold or the innovations being done. In a Metaverse marketplace, there should be optimum to contain every user's specific requirement. If we talk about the market experience inside Metaverse, we can go as crazy as we would imagine. The purchasing/trading interface or even the way somebody interacts with the system can be fine-tuned and customized to a very extent.
Imagine you are visiting a Recipe Metaverse (something which lets you roam around and purchase food from restaurants and cuisines around the world) and when you want to pay you can call in your virtual assistant (Apple Siri?) and Siri's Hologram is paying that for you; even in the form of gold coins. Exactly, your imagination is the key ingredient here. :D
3. Infrastructure & Device independence
Metaverse in itself is a huge infrastructure project. The infrastructure would thereby apprise what is overall available to its users. For a valid and engaging project in the Metaverse, the platform must have to permit its users, to create, trade, and connect in customer engagement with the available content.
Along with infrastructure, a standard Metaverse project must have device independency. Every Metaverse project should be platform agnostic; meaning as an enabler (you are not the owner) we should allow and be technically capable for users to connect from all possible mechanisms. It could be desktops, laptops, tablets, smartphones, IoT devices, you name it. This long-term vision must be kept in mind.
Moreover It can even be capable enough to bring in other items that the user owns. If you think about NFTs for example it is relatively easy to support all well-known nft standards like ERC-721, ERC-1155, etc. These will enable users to bring in their pre-owned digital assets and use them in the Metaverse.
4. Gaming
A relaxed and unworried manner to connect with people, of any age group, could be gaming ( especially mini-games or short activities, which can stimulate any user's initial presence, on a platform). Integrating one's project, or a particular segment of the project into a gaming attire could attract more users in the Metaverse.
As the Metaverse matures the platform needs to keep users in it and offer necessary activities for the user to spend time inside. Yes, the good-old method which is being played by all the corporate entities to keep the user in there and earn quite a lot of money. So, the point is to keep your users entertained; give them reasons to visit your platform and options to decide what to do there.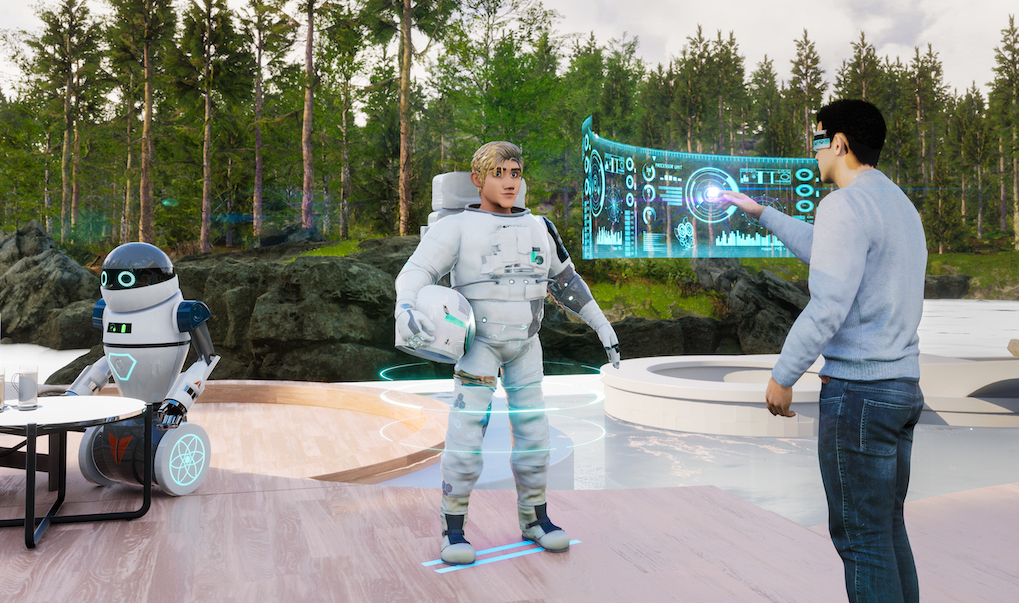 5. Social Media
Metaverse stands for the universe that exists in the digital domain – which otherwise can be deduced as a digital space wherein you connect socially, with both the platform and its users. The users inside the Metaverse must have the option to communicate with other users. It doesn't matter which format you use; it can merely be a poke or a set of emojis or full-text messages or even audio/video calls.
The finer strand is that you will already be building the Metaverse platforms in one of the accomplished software like Unity3D or Unreal Engine. These platforms would have pre-existing plugins aka modules that can cater to the communication needs. Pro-tip: you can at all times use well-known 3rd party plugins for the same.
Metaverse changes nothing but how the user interacts with the platform.
6. Digital humans
Since Metaverse is all about making your avatar get logged in the digital dimension; the same is referred to as digital humans, digital twins, avatars, holograms, and so forth – being one of the other formats of visualization that can be achieved by the latest Metaverse technologies and transformations.
If you put this into the perspective of sending a message to your friend on social media imagine what if, your Avatar is delivering the message to your friend when they are online. That puts some personal touch to it; at some extent, no? Metaverse platforms can extend a great amount of flexibility to customize the Avatars to a digital version of the user. The more features, the closer the digital twin is to the user's physical appearance.
In the end, any nascent Metaverse project that encompasses the above constituents, arranged well, has a greater potential to be more influential in the entire platform. Other components like social gatherings, events, online shopping, other digital assets, etc, can also be introduced into one's project, based on the objective or service that the project is aimed at. Lastly, the Metaverse is still in its primary phases of expansion, so it is fairly unchallenged for new users to understand the initial developments and design – and if they like, they can equally establish a project of their own.
Leave a comment
To make a comment, please send an e-mail using the button below. Your e-mail address won't be shared and will be deleted from our records after the comment is published. If you don't want your real name to be credited alongside your comment, please specify the name you would like to use. If you would like your name to link to a specific URL, please share that as well. Thank you.
Comment via email