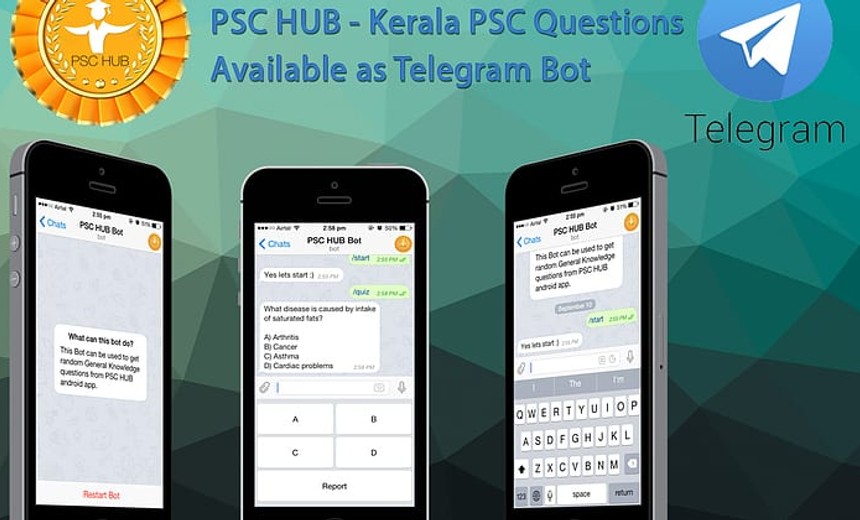 Now Telegram Messenger Users can Get PSC HUB - Kerala PSC Questions as a Telegram Bot, Through this users can
Get Random Questions in a Chat
Realtime Questions
Your Statistics
Instant Support
How I get this Inside Telegram Messenger
Open Telegram Messenger
Search for "pschub"
You will see PSC HUB Bot
Just start the bot and enjoy.
What is a Bot?
Bots are simply Telegram accounts operated by software – not people – and they'll often have AI features. They can do anything – teach, play, search, broadcast, remind, connect, integrate with other services, or even pass commands to the Internet of Things.
Leave a comment
To make a comment, please send an e-mail using the button below. Your e-mail address won't be shared and will be deleted from our records after the comment is published. If you don't want your real name to be credited alongside your comment, please specify the name you would like to use. If you would like your name to link to a specific URL, please share that as well. Thank you.
Comment via email