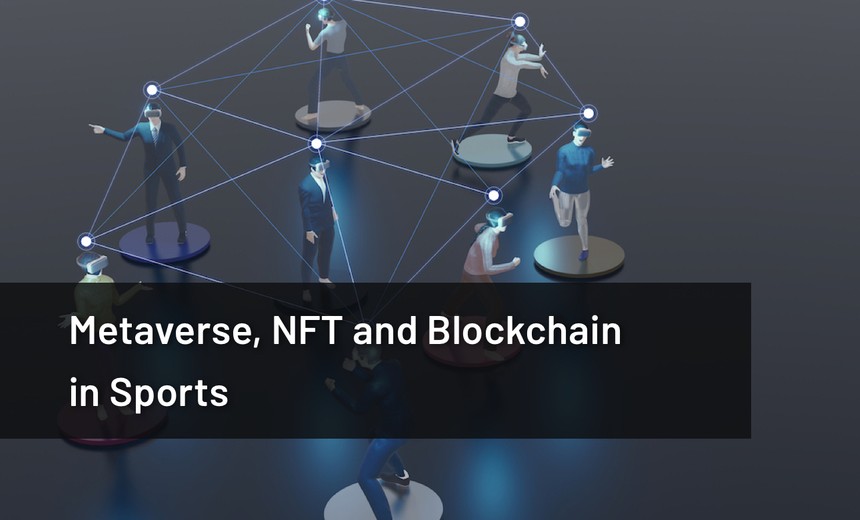 In every instance we've seen blockchain technology getting merged with various industries, however, in recent times, sports industries have started to integrate blockchain into their field as well. Several teams and sports clubs are implementing blockchain-based solutions. Clubs are also customizing use cases of blockchain to stimulate engagement and monetize their fan base.
Some advantages of including blockchain in sports range from augmenting fan interaction, increasing fan experiences through incentivizing engagement, and more. One can also provide novel and new revenue models via tokenized teams and enhanced loyalty programs. Another plus point could be creating markets for collectibles. Moreover, a probability-based benefit would be creating markets for sports betting. Blockchain blending with sports also enables athletes to crowdfund their performance by using income share agreements (or maybe even loyalty rewards).
1. Fan Tokens
Fan tokens hold the potential to create additional revenue streams for the teams, apart from growing the engagement. These fan tokens can be purchased by fans through fiat currencies and then be exchanged for merchandise or a collectible, or even having an exclusive interaction, etc. By putting blockchain and sports together, fans can interact with the teams in a virtual space or ecosystem and can have other assets like getting discounts, participating with players, earning rewards, and much more. It is through these fan tokens that the supporter feels involved in the club's decision-making through voting rights.
Fan tokens not only help to build additional revenue streams, fan monetization, and fan engagement but also adds-in sponsor or partner ROI, wherein tokens are awarded in exchange for interacting with sponsored content.
2. Fan Engagement
Fan engagement is yet another way that helps the team to foster a sense of community and belonging among fans. The amalgamation of blockchain-based platforms and sports also rewards fans for certain acts like interacting with club activities, liking and sharing posts, etc. Moreover, through loyalty programs, fans can collect rewards points which they can later spend on merchandise, tickets, or digital collectibles.
3. Tickets
Thanks to blockchain technology, fans can now make an easier and more secure way of buying and storing or even transferring tickets, among owners and events. Owing to the decentralized nature, fans can simply switch tickets without paying any intermediary or penalty fees. This offers a great user experience. Furthermore, the data present in the blockchain is immutable so there is a very less chance of fraudulent or fraud claims allied to tickets.
A global fan base can be reached by offering tickets through a blockchain platform. Supporters just need to scan a QR code and voila, they are allowed to enter the gaming premises. This on the other hand also reduces paper wastage and is more environment-friendly. One more advantage is the cutting of hooliganism, which is sorted by blockchain technology, as one can be certain of the buyer's identity. This will prevent potential hooligans from entering the crowd and doing certain activities. This in turn makes the space safer and more pleasant.
4. Athlete Data and Performance Management
Players' data can be licensed and sold through their team and companies to organizations like fantasy sports leagues, sports-book companies, broadcasters, health and fitness companies, etc, through the help of blockchain technology. Through this, players will also have greater control over the data.
An athlete's physical performance data and videos can be recorded and stored in the blockchain network. These performances can be used by coaches and players for reviewing and analyzing their performances. It'll also help them improve. Players would have ownership over their data and the authority to track their health via strain, recovery, sleep as well as sleep staging through key metrics involving resting heart rate, heart rate variability, and respiratory rate.
5. E-sports
Since e-sports involves several stakeholders consisting of game developers, players, sponsors, advertisers, team managers, and media, blockchain can bring them all together on a single platform and streamline the entire process. Through programmable smart contracts (offered by blockchain), it gets easier for stakeholders to connect in peer-to-peer communication, enabling easy distribution of monetary assets. All participants can even trace and look through the activities going on in the network, due to the transparent nature of blockchain.
6. NFTs and Sports
Crypto-collectibles, or digital collectibles, driven by NFTs, are unique and limited collectibles. Their uniqueness can be verified by using immutable blockchain technology. It is through these NFTs, that teams can design digital trading cards, in-game assets, and game memorabilia for fans. Blockchain technology can store authentic merchandise records and create digital markets for supporters to exchange and trade these assets.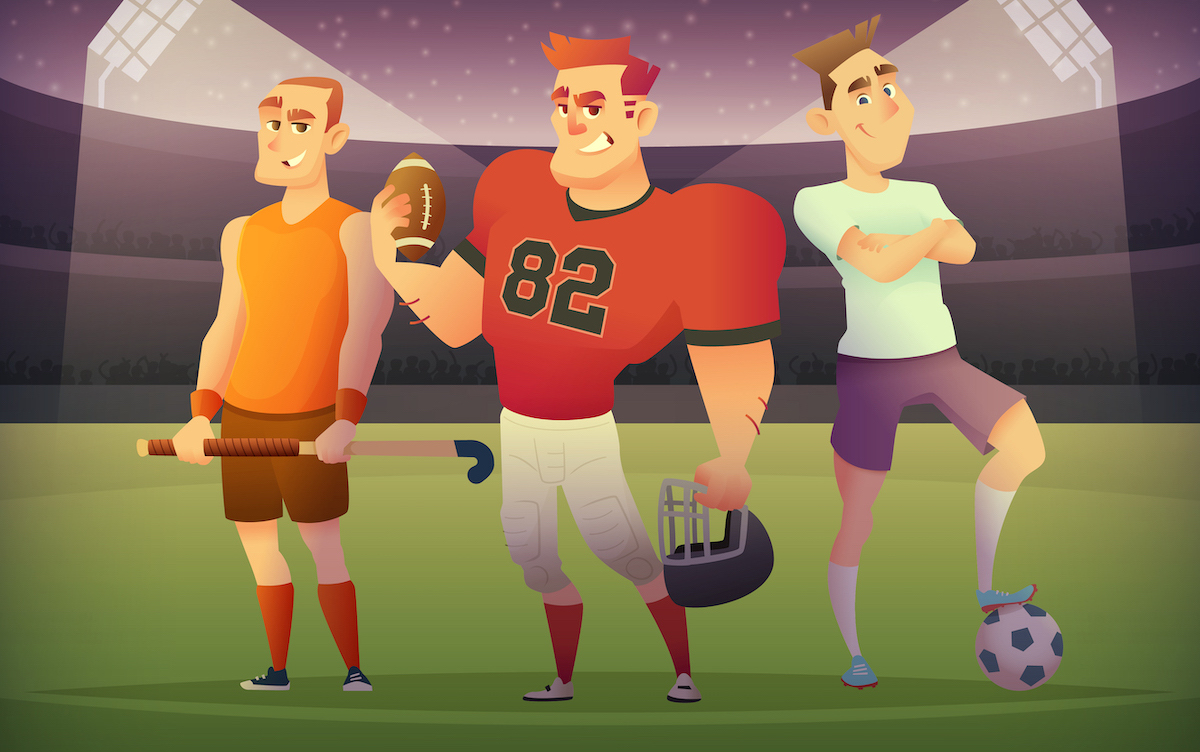 Let's explore three use cases of NFTs in the sports sphere:
Collectible NFTs The NFTs that can be utilized to sell collectible, authenticated and limited-edition digital content can be referred to as Collectible NFTs. They can be bought and sold on NFT market platforms.
Season Ticket Member NFTs STM NFTs are a kind of verified passes to the special content presented by a sports team, like VIP areas of a venue, discounts at concession stands, and much more depending upon the amenities offered by the team – all of it with full authenticity. For attending games, STMs are likely to avail special edition NFTs, in reference to the games.
Virtual Access Tokens These tokens have implications both within the scope of the game and outside. These tokens allow specialized access, during the game-play and also social experiences and opportunities to engage with teams and fans, through a Metaverse.
Brands, Blockchain, and NFTs
There are already existing cases of big and small brands that are using blockchain for increased widespread use globally. Let's look into a few sports arenas where brands and teams have contributed through blockchain.
Team GB's NFTs (2021 Olympics):- There were some innovations and experiments with the introduction of an NFT campaign by Team GB. It created its store-front for NFTs.
NBA:- The NBA has created a marketplace known as 'NBA TopShot', where fans can buy moments from their favorite players and get a certificate with the original clip.
FC Barcelona:- FC Barcelona's $ 1.3 million of fan tokens were sold in less than two hours, wherein the fans acquired the first 'Barça Fan Tokens' ($BAR). This helped them to take part in surveys and polls, and other club activities.
MLB Championship:- This is yet another sports game built on the Ethereum blockchain where collectors can buy, sell and trade baseball crypto-figures.
UEFA 2020:- The 2020 UEFA tournament drew over 28 million ticket requests from over 200 countries. They used a blockchain-based mobile application as a ticketing solution to provide over 1 million tickets.
Conclusion
The sports industry is getting evolved and is expected to respond in a creative way to keep its fans connected. Blockchain is helping the sports sector to customize its digital identity and increase its survival in the digital world. There might be some touchpoints where sports clubs must remain conscious of getting involved in the volatile technology. Nevertheless, it would be interesting to see the sports world getting integrated into new blockchain endeavors.
Leave a comment
To make a comment, please send an e-mail using the button below. Your e-mail address won't be shared and will be deleted from our records after the comment is published. If you don't want your real name to be credited alongside your comment, please specify the name you would like to use. If you would like your name to link to a specific URL, please share that as well. Thank you.
Comment via email