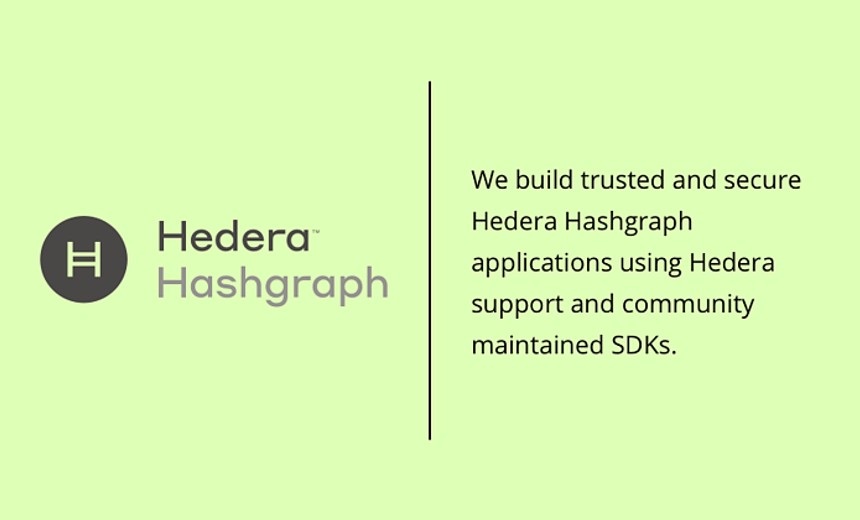 Hedera is a public distributed ledger for building and deploying decentralized applications and microservices. You can use Hedera's network services–Cryptocurrency, Consensus, Smart Contracts, and File Service–atop the hashgraph consensus algorithm, to build applications with high throughput, fair ordering, and low-latency consensus finality in seconds without relying on centralized infrastructure.
What is hashgraph?
Hashgraph is a distributed consensus algorithm and data structure that is fast, fair, and secure. This indirectly creates a trusted community, even when members do not necessarily trust each other. Hedera is the only authorized public network to use hashgraph. You can learn more about the consensus algorithm
Hedera Hashgraph Development Services
Using Hedera's network services such as cryptocurrency, file service and smart contracts, we build decentralized apps on the Hedera Hashgraph platform that delivers high throughput and decentralized trust. Our Hedera Hashgraph developers can also integrate your existing app or permission blockchain network with a Hedera network.
1. Custom Hedera Hashgraph App Development
We develop and deploy enterprise-grade dApps on the Hedera Hashgraph network with Hedera Hashgraph APIs, Consensus Service, File Service and Smart Contracts.
2. Hedera Hashgraph Platform Integration
We can integrate your existing application or blockchain network with the Hedera Hashgraph platform by migrating the business layer into smart contracts and committing transactions to the Hedera Platform instead of a centralized database.
3. Smart Contracts Development
We deploy and run Solidity Smart Contracts on Hedera Public and Private Network for enterprise-grade, B2C and B2B applications. We can also deploy smart contracts to create a token that represents an asset or security.
Sources
Leave a comment
To make a comment, please send an e-mail using the button below. Your e-mail address won't be shared and will be deleted from our records after the comment is published. If you don't want your real name to be credited alongside your comment, please specify the name you would like to use. If you would like your name to link to a specific URL, please share that as well. Thank you.
Comment via email