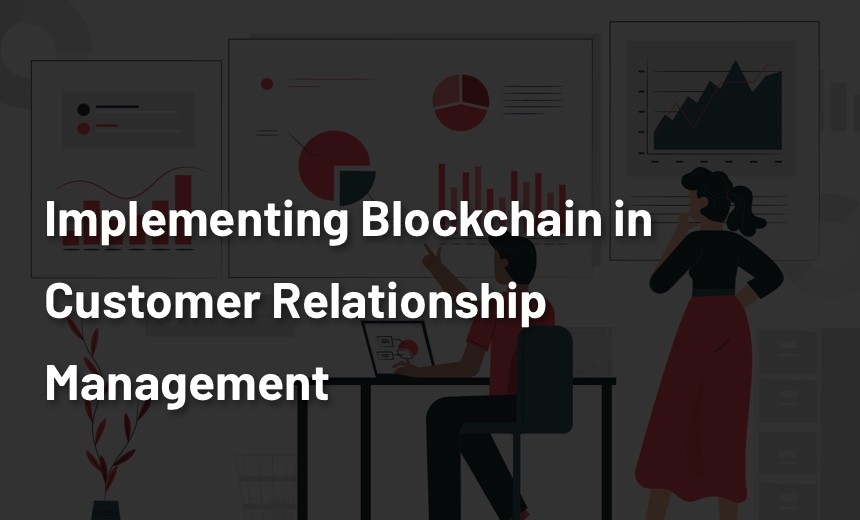 In order to manage and analyze customer interactions and data across the customer lifecycle, businesses employ a combination of practices, strategies, and technologies known as Customer Relationship Management (CRM). The objective is to enhance interactions with customers, help with client retention, and promote sales growth. Businesses who are aware of the potential of blockchain intend to use the distributed ledger technology to enhance their CRM initiatives.
Let's examine the advantages of implementing blockchain technology in Customer Relationship Management in more detail.
1. Building Trust
One of the key factors in a customer's decision to patronize one company over another is trust. Up until now, establishing a reliable brand identity required lengthy campaigns from businesses that involved significant time, money, and creative work. Blockchain increases process transparency, allowing customers to access information that increases their faith in the company. For instance, a retail company can win customers' trust by implementing blockchain-enabled product monitoring, which enables customers to clearly understand the validity of a product's origin. This is particularly helpful when it comes to premium goods.
2. Customer Privacy and security of records
With the use of blockchain, people can regain control over their data. The user regains control as a result. Because it is a decentralized system, your data cannot be controlled by a single entity. Due to the fact that no one person has complete control over the system, it protects consumer identities. This also guarantees that any defined policies on the CRM are properly regulated.
3. Customizing Services
The perceived value of the company's product or service will increase as a result of data collection and profiling that allows for the creation of highly customized experiences for customers. By enabling businesses to create targeted marketing campaigns that would guarantee a sale conversion, customizing services can aid in enhancing client engagement.
4. Loyalty Programs
Organizations can create distinctive loyalty programmes and incentive systems for devoted customers by keeping track of transactions. Blockchain makes it possible to analyze a customer's purchasing behavior, which might result in the development of highly customized rewards based on the kind of goods the customer has purchased. It has been demonstrated that having a rewards programme that offers highly customized perks helps firms retain more customers.
5. Streamlining Insurance, Warranties, and Payments
Convenience is a key component of a satisfying consumer experience. A customer will favor a company that prioritizes convenience over anything else, not just the sale. The company can streamline warranty and insurance claims in addition to expediting the payment process by reducing or eliminating paperwork. The usage of blockchain-enabled transaction records can make warranty verification more simple. The product ID and the date of purchase can be readily verified with blockchain to process the warranty. The process of settling insurance claims can be made simpler, particularly at healthcare institutions, which can cut down on the amount of time and paperwork needed to apply for insurance benefits.
Industries that rely on data significantly can benefit greatly from embracing blockchain to make the most of information and improve consumer interactions. Without a doubt, blockchain will revolutionize the user experience on its own. But by combining this technology with the internet of things, which is unquestionably a part of the future just like blockchain, advantages can be doubled.
Leave a comment
To make a comment, please send an e-mail using the button below. Your e-mail address won't be shared and will be deleted from our records after the comment is published. If you don't want your real name to be credited alongside your comment, please specify the name you would like to use. If you would like your name to link to a specific URL, please share that as well. Thank you.
Comment via email