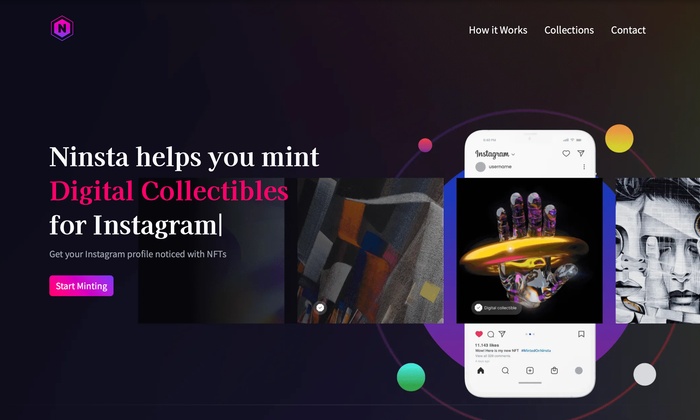 Ninsta is a global platform that helps you share your digital collectibles on Instagram, in less time and free of cost. Ninsta is one-of-its-kind tool that helps you mint your image into a digital collectible, freely and easily.
You only require the image you need to be converted into a collectible, along with a title and a caption. Once you've got these aspects set, you're ready to mint in your digital collectible.
Publish digital collectible to Instagram
To do this, you need to have a common NFT wallet for your digital collectible linked to our platform, and on Instagram. Once your collectible is ready, it will be uploaded to your wallet. Open your Instagram and go to Digital Collectibles from Settings. You can now choose the digital collectible you want to be displayed on your Instagram. Read How Ninsta Works
Ninsta Affiliate Program?
The Ninsta Affiliate Program is a plan built to connect with the Ninsta community. As an affiliate, one needs to promote our products and services. Ninsta would provide the tools and means to its affiliates. Moreover, an affiliate would be entitled to earn a substantial commission, based on their performance.