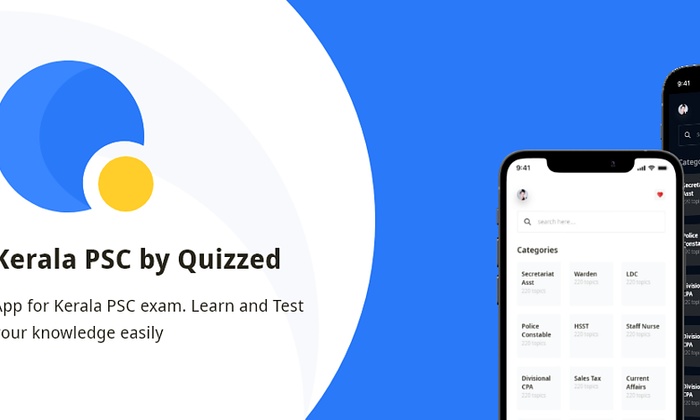 The next-gen app to tackle Kerala PSC examinations. All set to take it users to higher levels of achievements. For those with enduring thirst for knowledge look no further. Launched to serve career hunters focusing on exams conducted by Kerala Public Service Commission [KPSC] and various other competitive exams. With a bundle of questions in General English, Numerical ability, Computer knowledge and many more. Questions in Malayalam as well for Lower division clerk(LDC) candidates.
Each category consists of various subcategories consisting of 200 or more questions each. From which a random of 20 questions is provided for you on each attempt with a timer of 15 minutes. Each question is provide with four options to choose from. More the correct answers, higher you score. Lesser the time you take to complete each attempt, more the expert you become. At the end of each attempt you will provided with the correct answers for each questions. So that you can memorise it and never miss it again.
Enjoy Kerala PSC Questions by Quizzed, challenging you on your knowledge.
Quizzed is collection of quantitative aptitude questions and word problems frequently asked in competitive examinations and placement papers presented to you in the form of apps.
This app will be ideal for specialised exams in Kerala PSC like;
LD Clerk
Vocational Higher Secondary Teacher
Secretariat Assistant Exam
Assistant Grade Exam
LD Typist
Sub Inspector
Sales Tax
Deputy Collector
Stenographer
We will be glad to take your feedback on Kerala PSC Questions App , letting us improve the Kerala PSC Questions app (We strive to bring the best).