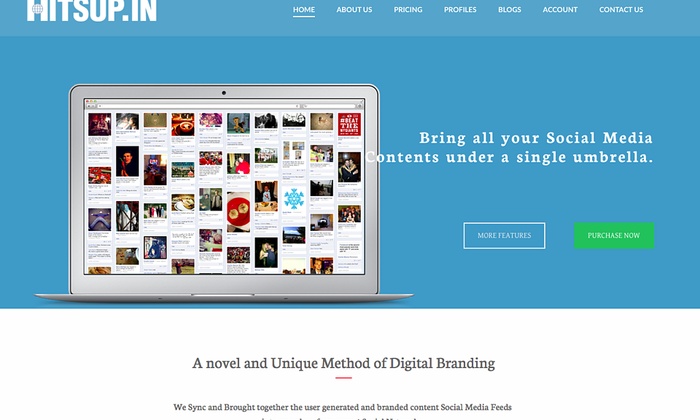 A novel and Unique Method of Digital Branding We Sync and Brought together the user generated and branded content Social Media Feeds into one place from over four Social Networks.
How Hitsup Works for you
Connect & Merges Social Media Feeds: Connect yours or your company's social media updates or feeds to a single social Media Wall. Hitsup merges content from any of your social platforms into homogenous streams. So, for instance, one stream can contain posts of Twitter, Facebook and Google+. All posts have the same data-format, no matter where they were composed.
Unified Social Media Content: Hitsup seamlessly integrate unified social content into your website, application or content management system
Configure streams online in your browser.
Embed Hitsup's adaptive and beautifully designed stream widget
Each stream comes with its own profile page
No technical knowledge required