Offshore AI team. Hire remote AI Developers
Leverage the expertise of a dedicated offshore team at a fraction of the price
Ever thought about getting into the AI game but felt overwhelmed by the costs and complexities? Well, here's a thought: Why not outsource it?
Instead of splurging on in-house training and tech, you can get a dedicated offshore team to do the heavy lifting for a fraction of the cost. Plus, think about the global talent you'd be tapping into. The world's a big place, and there's some serious AI wizardry happening out there. Why limit yourself to just your backyard?
While they're crunching algorithms and coding, your in-house crew can focus on what they do best, whether that's strategizing, marketing, or just brewing a mean cup of coffee. Plus, the beauty of outsourcing? It's like having an elastic band. You can stretch it or relax it based on your needs, scaling your operations up or down without breaking a sweat.
Cost-effective, global talent, and flexibility. Sweet deal, right?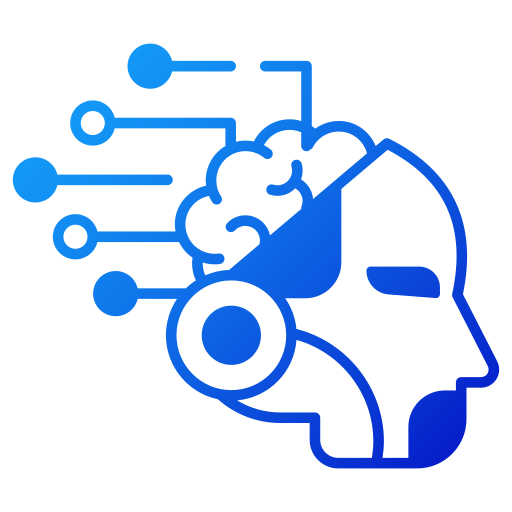 Cost-Effective Solution
Outsourcing AI development is a smart financial move. You can access specialized skills of an offshore team without the hefty price tag, saving money and ensuring a higher return on investment.
Access to Global Talent
The world is full of AI talent. By outsourcing, you're not limiting yourself to a local pool. This ensures your project benefits from experts who are at the forefront of AI advancements, bringing international standards to your project.
Focus on Core Competencies
Outsourcing allows your in-house team to play to their strengths. While the offshore team handles AI development, your team can focus on strategy, marketing, or other core business functions.
Scalability and Flexibility
With an outsourced team, you have the liberty to scale operations up or down based on your needs. This agility ensures you're always in step with market demands, without the hassle of hiring or training.
Ready to discuss your next
AI-ML

project with us? Get a free quote
Discover the power of tailored AI and ML solutions
Transform your challenges into opportunities with our AI and ML services. Connect with us today and stay ahead of the curve.
24/7 Development Cycle
With teams stationed in different time zones, there's always someone working on your project. This continuous cycle not only speeds up development but also ensures quicker problem resolution.
Diverse Expertise
A mix of cultures and experiences enriches the development process. An offshore team, with its varied background, brings a fresh perspective, leading to out-of-the-box solutions and a holistic approach to problem-solving.
Risk Mitigation
Every project comes with its set of challenges. Outsourcing distributes these challenges, ensuring that they're tackled head-on by experts. This distribution minimizes potential roadblocks and ensures a smoother execution.
State-of-the-Art Infrastructure
Top-tier offshore development centers are technological havens. They're equipped with cutting-edge tools and software, ensuring your AI project is crafted using the best in the business.
Start
Nonstop
Multifaceted
Cutting-Edge
Why Lightrains
Choosing Lightrains ensures that you're getting a dedicated partner committed to turning your vision into reality.
Technical Mastery in Blockchain, AI, and ML
Lightrains, a premier software development company in India, stands at the forefront of technological innovation. With unparalleled expertise in blockchain, AI, and ML our dedicated team, celebrated as a top AI-ML development company, continuously refines their skills. We're committed to delivering offshore development solutions that not only meet but set global benchmarks, ensuring your projects are always ahead of the curve.

Bespoke Offshore Development Solutions
Every project is a unique endeavor. At Lightrains, we understand this and craft solutions that resonate deeply with your vision. As your offshore development partner, we delve into your business goals, offering insights and strategies that align with market dynamics. Our reputation as a leading technology partner ensures that our solutions are both innovative and perfectly tailored to your needs.

Affordable Software Development Excellence
Lightrains, a distinguished software development company in India, is synonymous with value-driven solutions. Our offshore development offerings provide world-class quality without the hefty price tag. We believe in delivering unmatched value, ensuring that every penny invested translates into tangible business outcomes, making us a preferred choice for organizations worldwide.

Transparent Offshore Development Communication
Transparency is the bedrock of successful collaborations. As your offshore development partner and technology ally, Lightrains champions open communication. We ensure that you're in the loop at every stage, fostering a collaborative environment that breeds success. Our commitment to clarity and open dialogue ensures projects run smoothly and meet your expectations.

Scalable Blockchain and AI-ML Development Teams
Flexibility is key in the ever-evolving tech landscape. Lightrains, a leading blockchain development company, offers the unique advantage of scalable teams. Whether you're a startup or an enterprise, our resources adapt to your needs, ensuring seamless scalability without the challenges of in-house expansion, making us a trusted partner in your growth journey.

Comprehensive AI-ML Development Services
Comprehensive support is crucial for project success. Lightrains, celebrated as a top-tier AI-ML development company, offers end-to-end services. From the initial brainstorming sessions to post-launch support, our holistic approach ensures every aspect of your project is handled with unmatched expertise and dedication. Partner with us and experience the Lightrains difference.