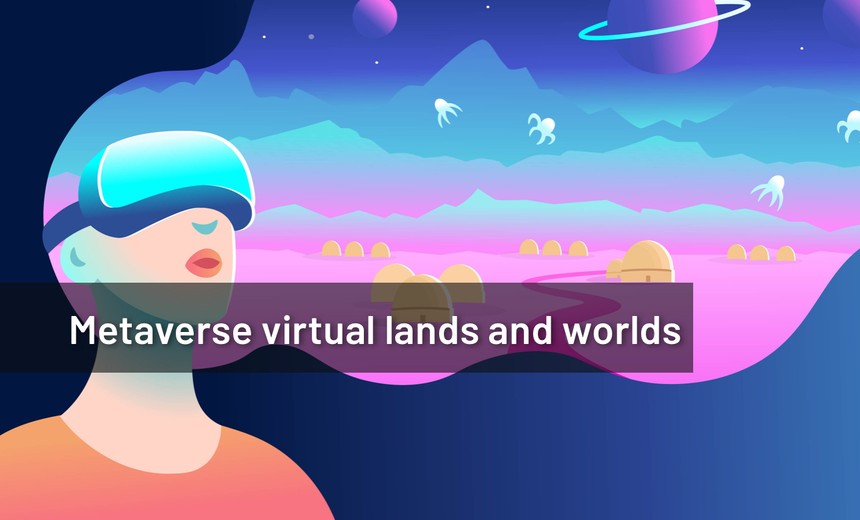 Metaverse virtual lands and worlds
Metaverse virtual worlds and platforms are creating new communication and identity paradigms in the industry.
What is the Metaverse?
A Metaverse is a network of 3D virtual worlds focused on social connection. In futurism and science fiction, it is often described as a speculative iteration of the Internet as a single, universal virtual world that is facilitated by virtual and augmented reality headsets. wiki
Due to the Metaverse's immersive interface and virtual interactions with other users, the technology expresses a myriad of unknowns for people. There has been no wide-scale adoption of a standardized technical specification for metaverse executions. Existing implementations rely predominantly on proprietary technology that is hard to replicate. Interoperability is a primary concern in Metaverse development and developers, originating from concerns about transparency and privacy.
VR/AR world and games
VR, which is characterized by constant virtual habitats, and augmented reality (AR), which blends features of the digital and physical worlds, are two key technologies that make up the Metaverse. Virtual reality games have extreme potential in becoming a well-organized Metaverse project; given enough thought has been put into it.
Metaverse app
A Metaverse app can be defined as the medium or the visual interface where the user interacts with it. Metaverse can simply be a mobile application or a desktop application, a website or it can even be something that can be controlled by gestures and voice commands. Metaverse is an umbrella term that consists of so many moving parts that can be defined individually. Meaning all the components of a metaverse has been already defined by the industry and are being extensively used already.
Metaverse land for sale
Recently we are seeing many projects coming up with land in the Metaverse concept. Among all these projects the land in Metaverse is relatively easy to build and gets some eyeballs into the team and the project. Given the complexity and the nature of items that can be sold in the Metaverse, there is no need to think too much; it is just the pieces of land. These pieces then can be split into smaller chunks and sold individually. Some innovative projects are coming with the idea of connecting the land into compelling digital assets in the NFT industry.
Buying virtual land in the Metaverse
How you buy land or anything for that matter in Metaverse is actually as easy as you trading anything with Metamask wallet. It should be as easy as the following steps
Connect Wallet
Find the item to buy
Click the "Buy" button (swipe, drag, voice command, etc)
Make the transaction with Wallet
NFTs and the metaverse
Virtual worlds are created on top of blockchains, cryptocurrencies, and NFTs making the Metaverse interesting for the DeFi and legacy financial industry.
Supported by blockchain technology, NFTs, and/or digital tokens that represent ownership could create an exciting setting for digital content generation and monetization. For instance, permitting the use of artworks or ownership of metaverse animals opens a new door for the new virtual economy.
Leave a comment
To make a comment, please send an e-mail using the button below. Your e-mail address won't be shared and will be deleted from our records after the comment is published. If you don't want your real name to be credited alongside your comment, please specify the name you would like to use. If you would like your name to link to a specific URL, please share that as well. Thank you.
Comment via email