Why we moved to Formsure from Google Forms
Why we moved to Formsure from Google Forms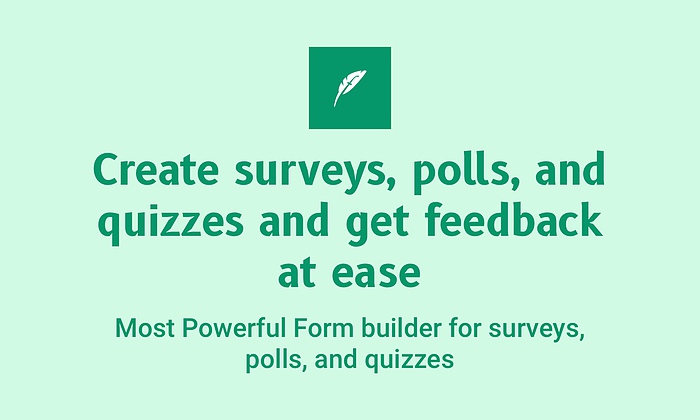 Though similar to a traditional form builder in appearance and flow, Formsure is designed to provide the best creation and usage experience that someone can have.
We, at Lightrains were using quite a lot of Google Forms lately; from collecting client details to fill up initial project descriptions from our various clients.
The data collection through Formsure is thorough, the approach is refined, and the summary reports are complete in all respects. Formsure's surveys and polls have helped us to gain peace of mind in knowing that our brand is favoured and represented appropriately to our employees as well as the brand ambassadors.
Powerful Features For Better User Engagement
Easy Drag & Drop Interface
Automatic Saving
Multiple Choice Question
File Upload
Collect Payments
Different form templates
All product names, logos, and brands are property of their respective owners. All company, product and service names used in this website are for identification purposes only. Use of these names, logos, and brands does not imply endorsement.
Write a comment on Why we moved to Formsure from Google Forms
Posted In
Recent Posts